Mount Larcom is located 565 kilometers north of Brisbane and 35 kilometers north of Gladstone on the North Coast Line. The town was well served by the railway and once boasted a cattle loading yard and large railway related workforce. It still has a station served by all the passenger trains on the line.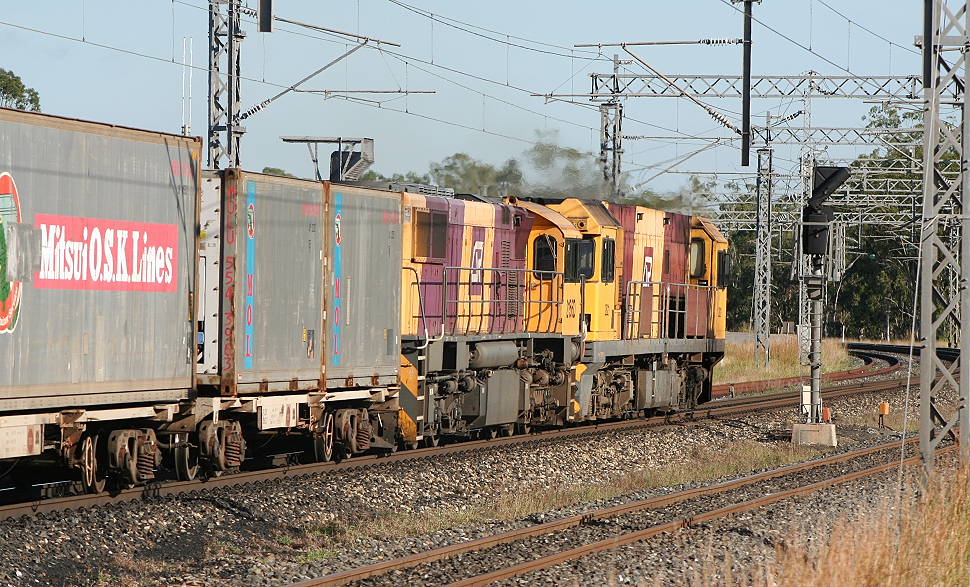 Northbound 2821 and 2156D have crossed back over to the Down Line after crossing to the Up Line at Aldoga to overtake the diesel coal train in the picture below and an electric coal train stopped just south of Mt Larcom. The crossover is on the southern side of the level crossing where this photo was taken 2/4/2006 7:49:20 AM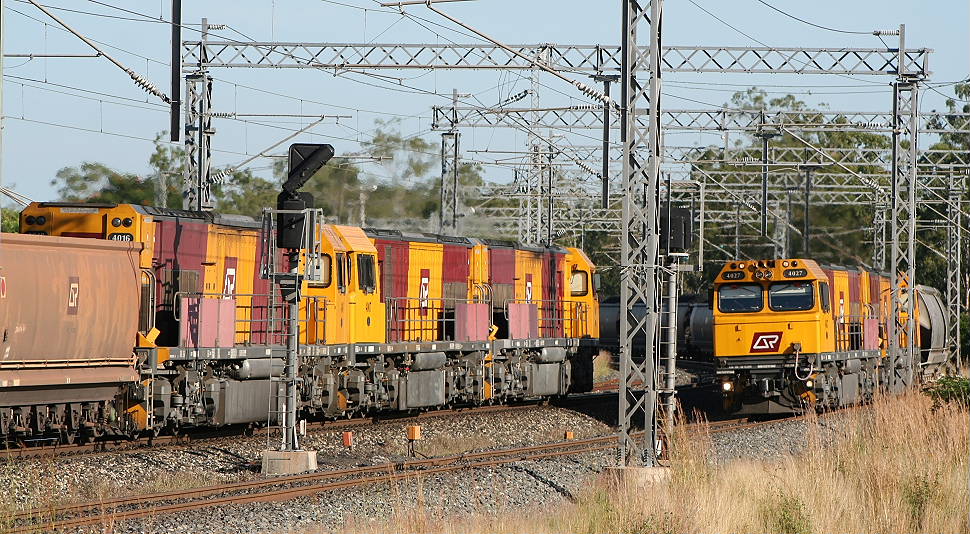 A loaded coal train headed by 4027 waits for the northbound train headed by 4030, 4007 and 4016 to clear the Up Line. Soon after the points were aligned and the loaded train departed as shown in the photo below. 2/4/2006 7:59:13 AM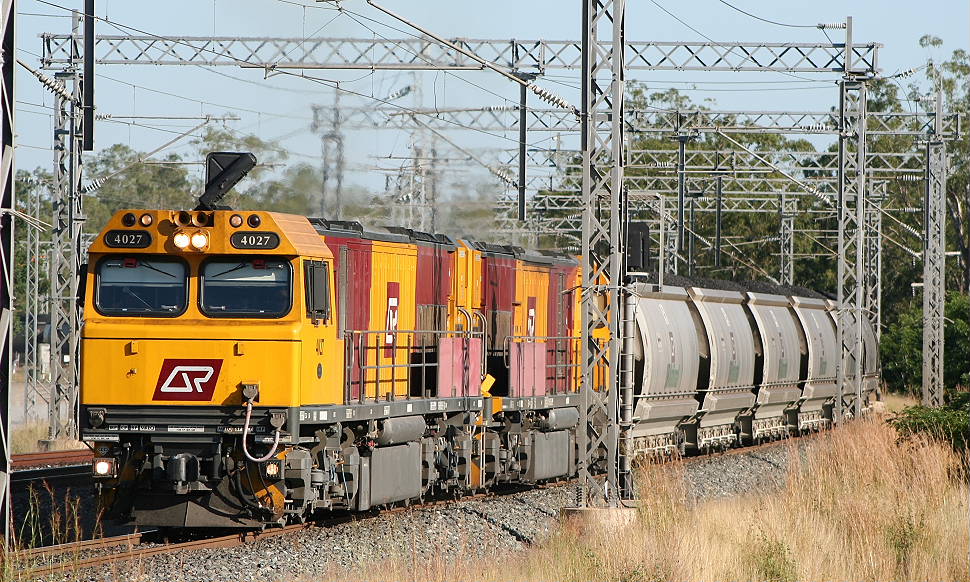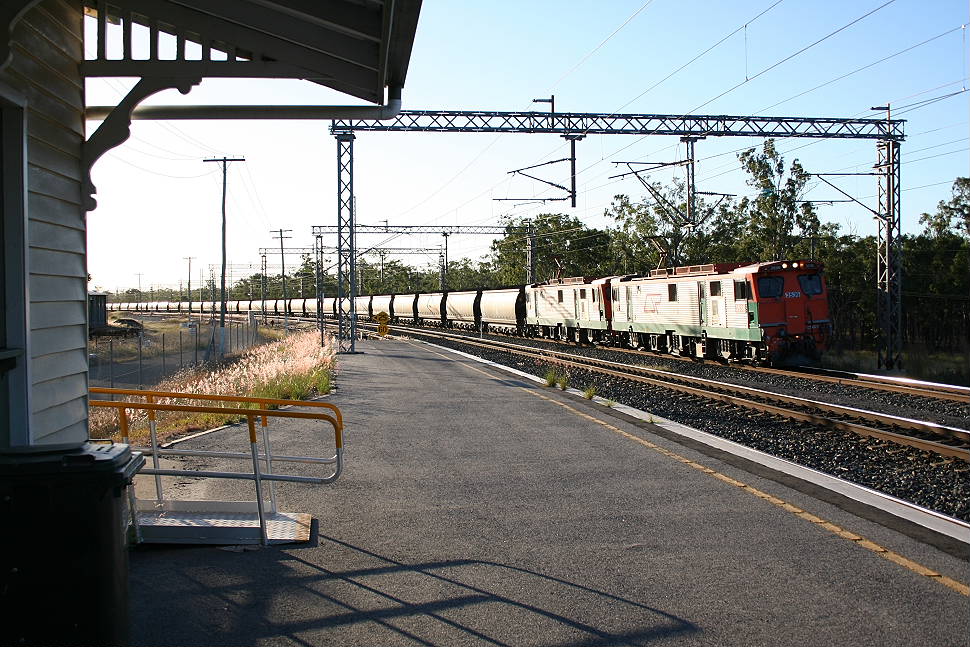 Looking north from the station platform as a loaded coal train headed by 3536 on the Up Line heads south to Gladstone. The station is served by a siding loop and you may notice the speed boards for it and the turnout that leads to the old cattle yards now used to store track machines. 28/03/2006 5:08:43 PM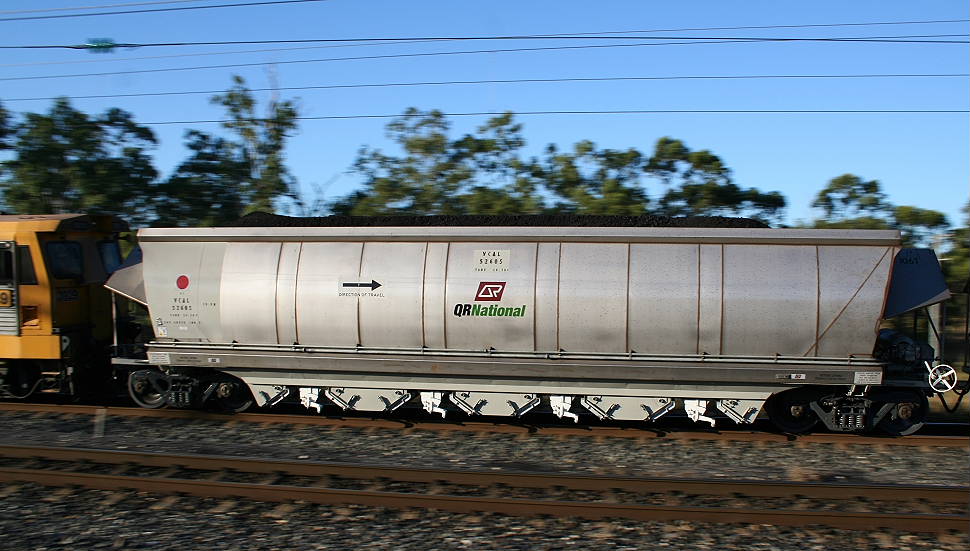 One of the different versions of the new QR National paintjobs for the coal fleet on a wagon from the train above.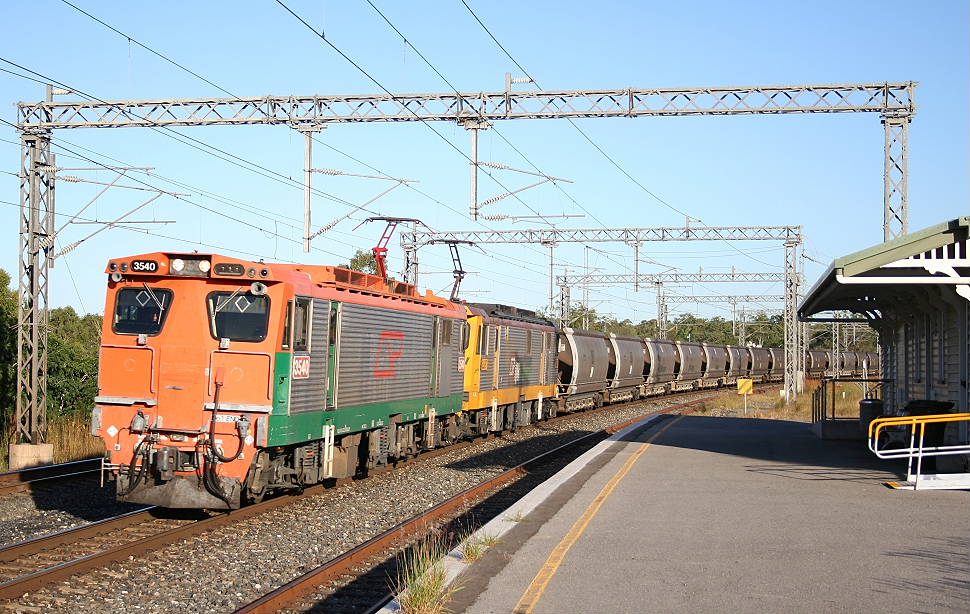 A well weatherd 3540 heading north with an empty train through Mt Larcom. You may notice the different types of wagon before and after the midtrain locos in the photo below. It is common on the Blackwater System to have trains made up of two different sizes of wagons. The wagon behind the second loco below houses the Locotrol equipment used to control the midtrain locos. It is commonly refered to as the "Pie Cart" by crews. 28/03/2006 5:05:34 PM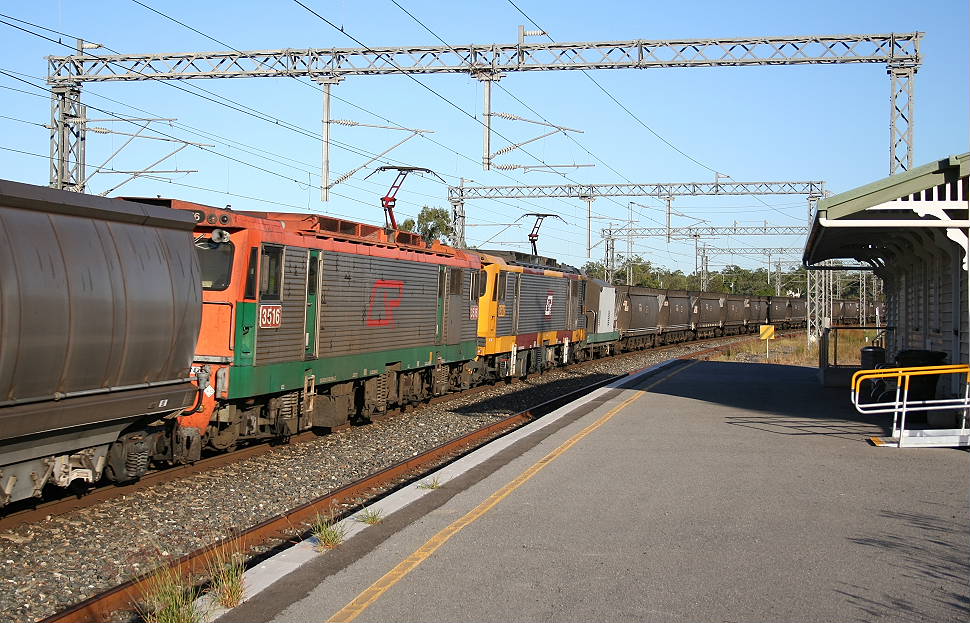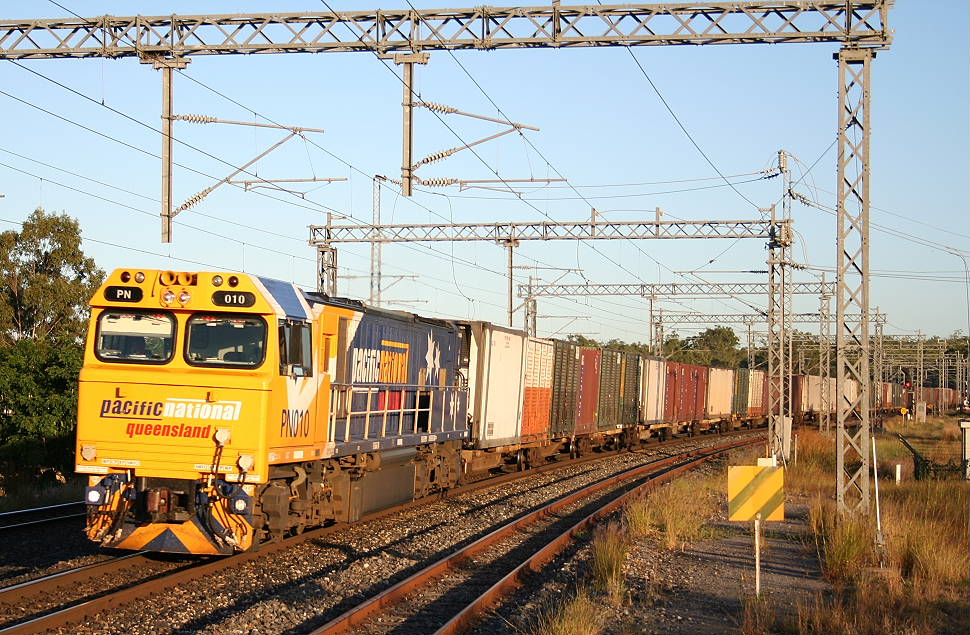 A late PN010 running hard northbound through Mt Larcom Yard. 28/03/2006 5:30:17