Barratta Loop is located 1282 kilometers north of Brisbane on the North Coast Line between the towns of Ayr and Giru in the Burdekin District of North Queensland.
The line was built through here some time around 1913 and traverses the rich cane feilds and mango plantations that the region is known for. All of the photos below were taken from the level crossing at the southern end of the loop.
If anybody has some more photos from this location feel free to send some to me if you would like me to post them on the page.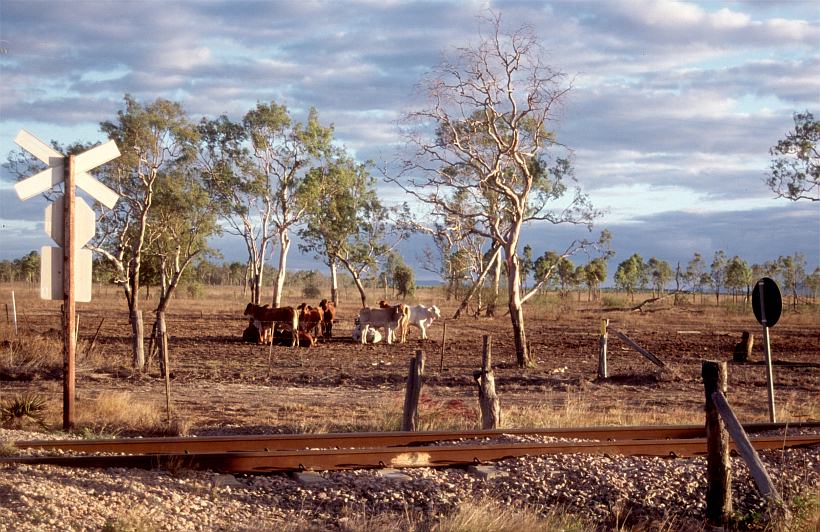 Some cows keep me company as we wait for the next train to pass Barratta Loop late in the afternoon.06/07/05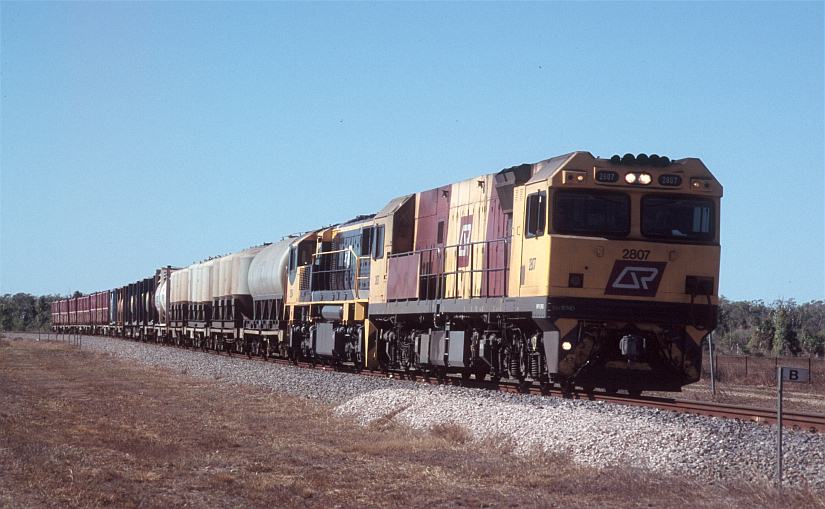 2807 leads 2254 in new QR National livery into the loop to cross with a southbound train. The train was mostly loaded with containerised cement and coke.
10/06/05 10.45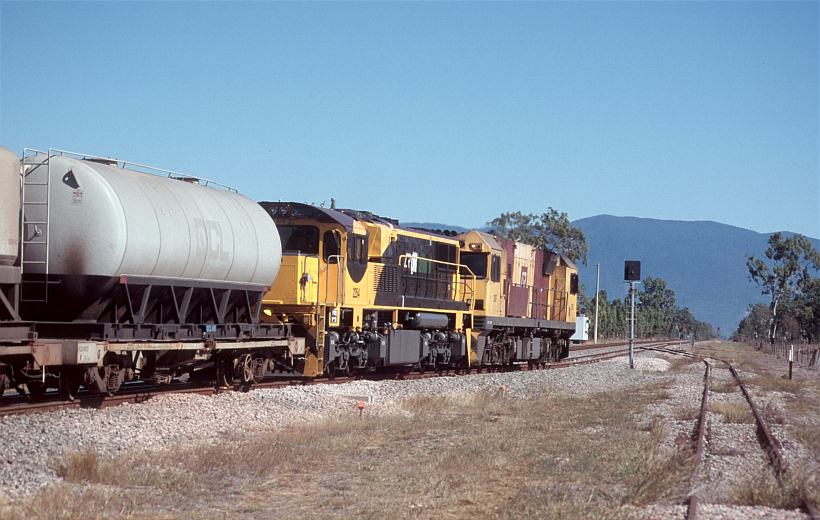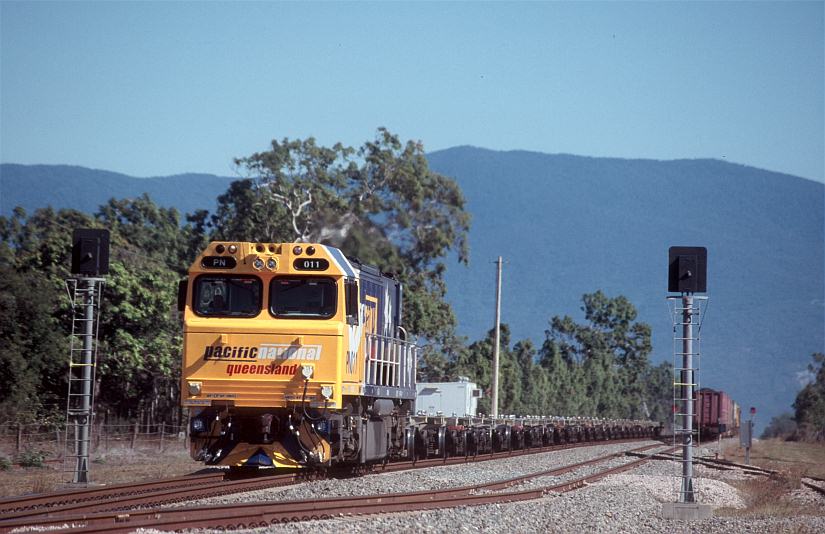 After waiting in the PN yard in Townsville for a late sugar train to clear the main, PN011 blasts through on the main line with empty wagons. There was a few people taking photos at the overpass near the yard but I didn't see them further down the line. 10.52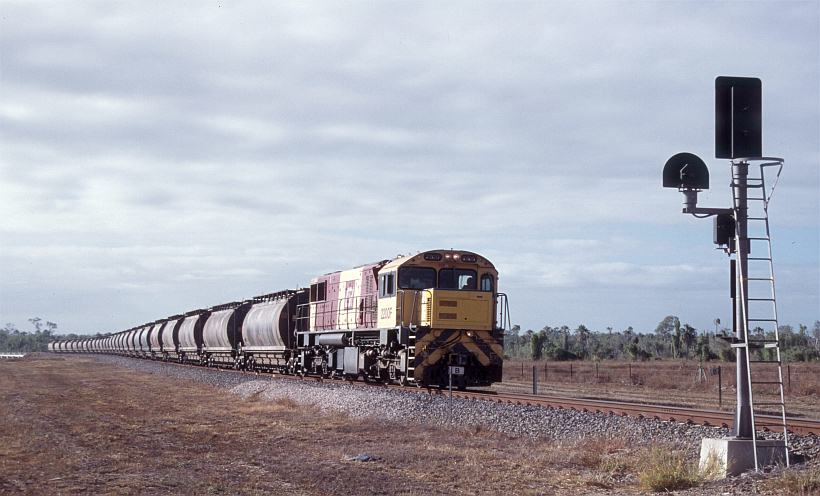 2200F approaching Barratta Loop with a load of sugar from Inkerman mill in Home Hill bound for Townsville Harbour. It will unload and return to Inkerman mill late in the afternoon. 08.58 07/06/05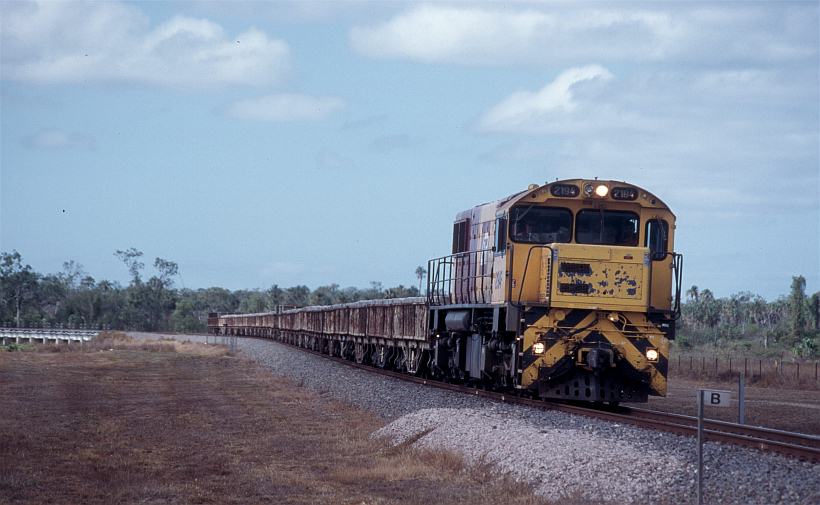 2194F powers north with a cement sleeper train 11.43 07/06/05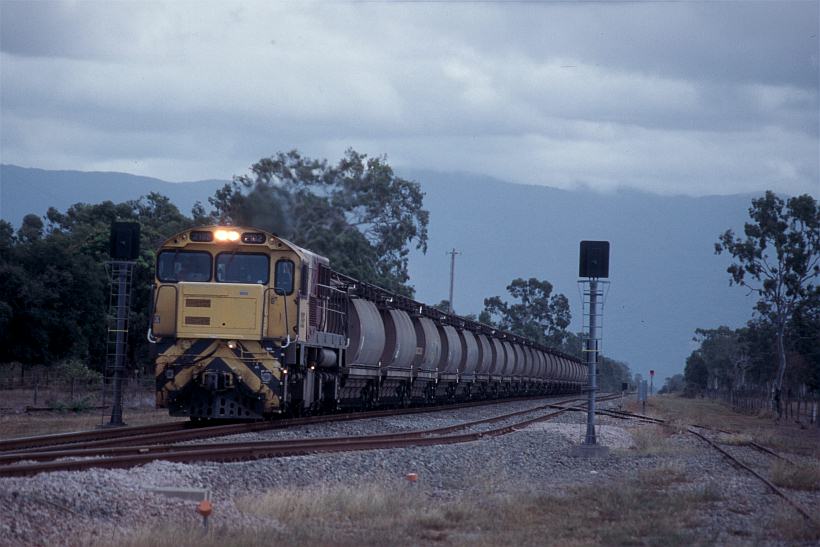 2192F heading back to Pioneer Mill for another load of sugar for export during some very crappy weather for this part of the country. 12.14 07/06/05