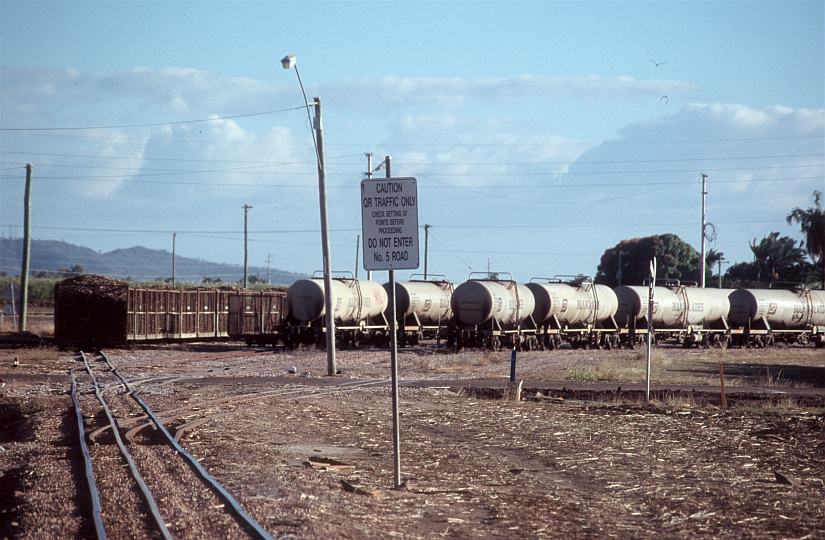 Looking west from the mill end of the interchange yard, on the left are the mill bins loaded onto the tracks via trucks and on the right are empty Q.R mollasas wagons in two rakes of nine waiting to be taken by the mill locos to be loaded.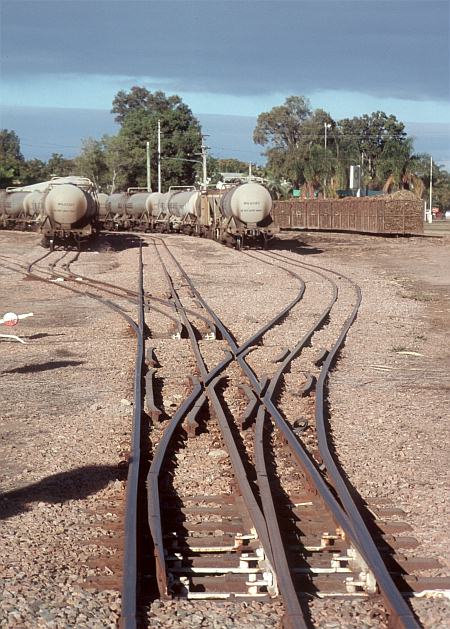 Looking north towards the mill from the NCL end of the yard from the road between the yard and the NCL. The tramway tracks only go as far as the road crossing to allow the tram locos to run around their trains.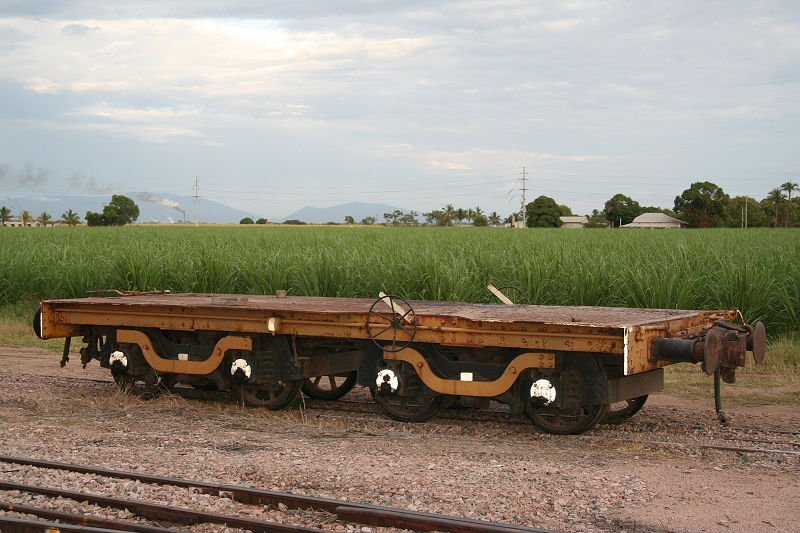 The above and below photos showing the interchange wagon the tramway locos use to pull to the Q.R stock to the mill.
A few features you may notice are the off center position of the coupler on the tramway loco end shown below as well as the link for the old screw link couplers once the mainstay of Q.R.
The mill seen in the photo above is located at Pioneer about twelve kilometers away as the crow flys.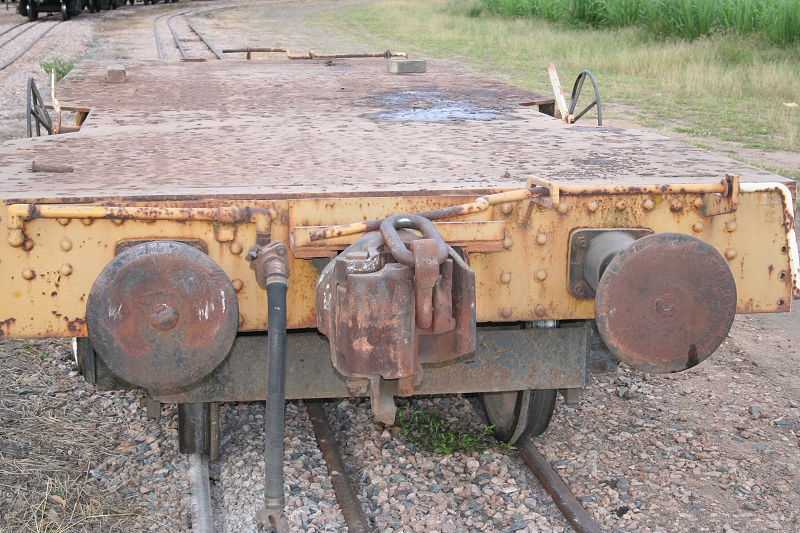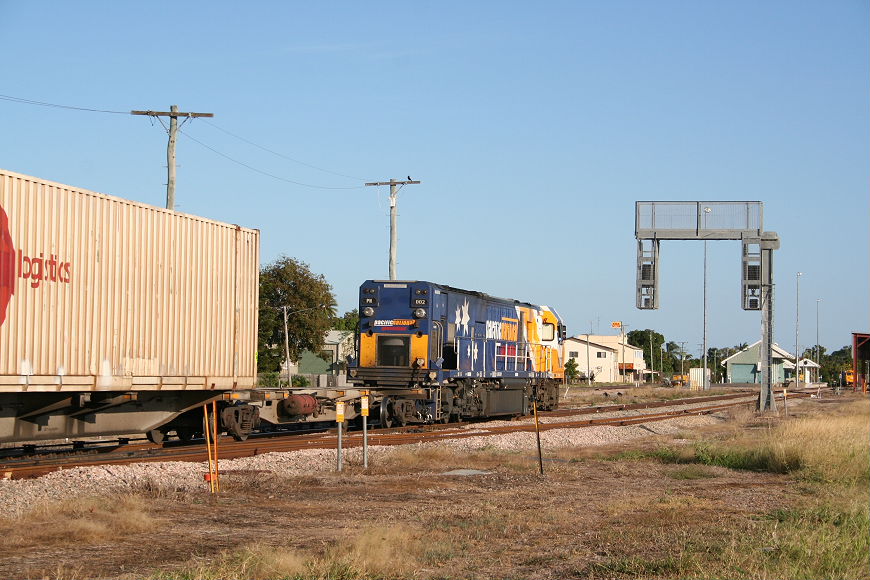 PN002 slows as it holds the main to cross with northbound PN008 at Ayr. 17.05 10/11/05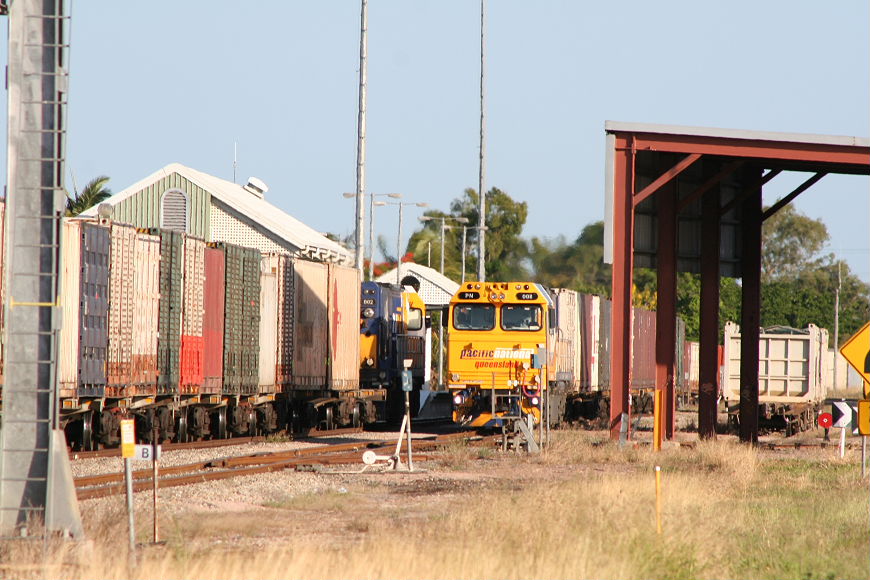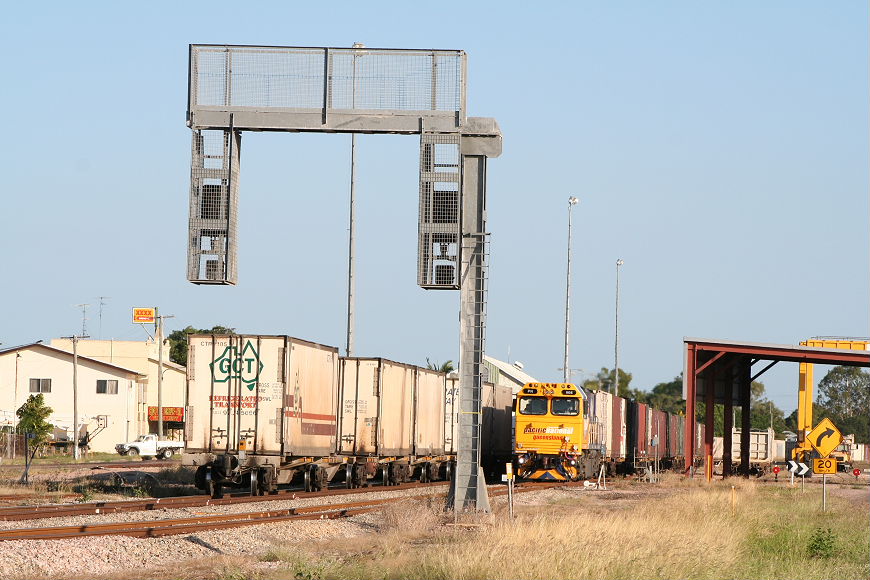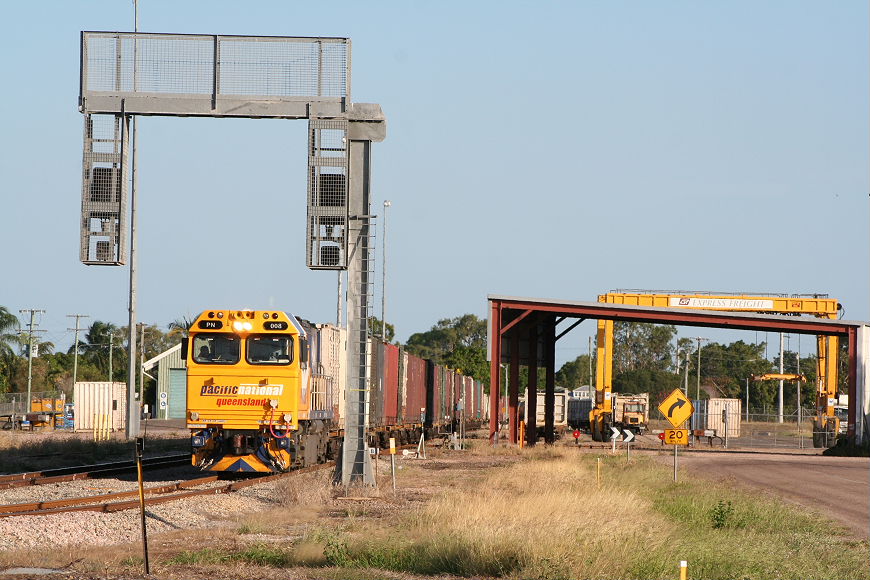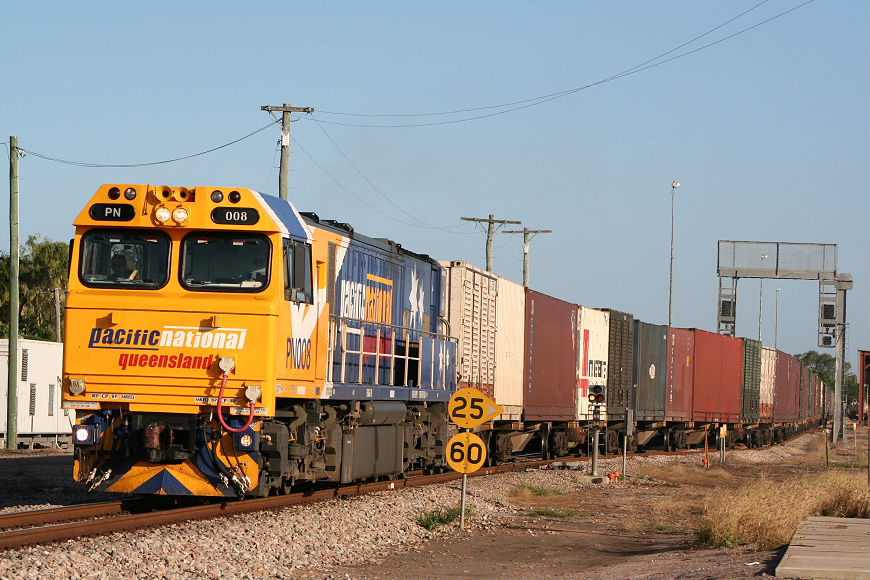 PN008 moves from side to side as it crosses the points as it continues north to Townsville.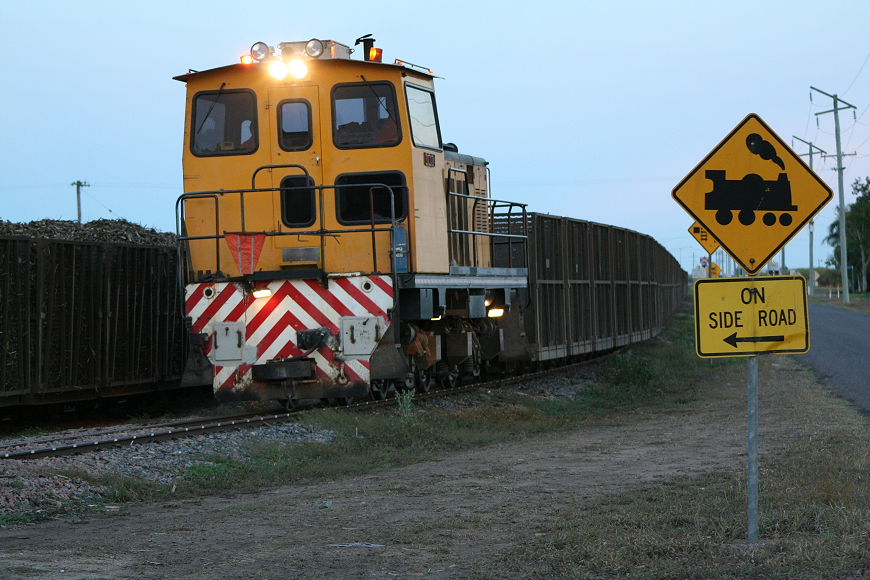 Kalamia Mill loco shunting the yard about five kilometers south of Ayr in the early evening. In the background you can see the level crossing for the NCLfor the road as well as the tramway. You may notice the welded up Buffers on the loco but you may also notice the air hose used for the breaks on the "broad guage" Q.R stock.